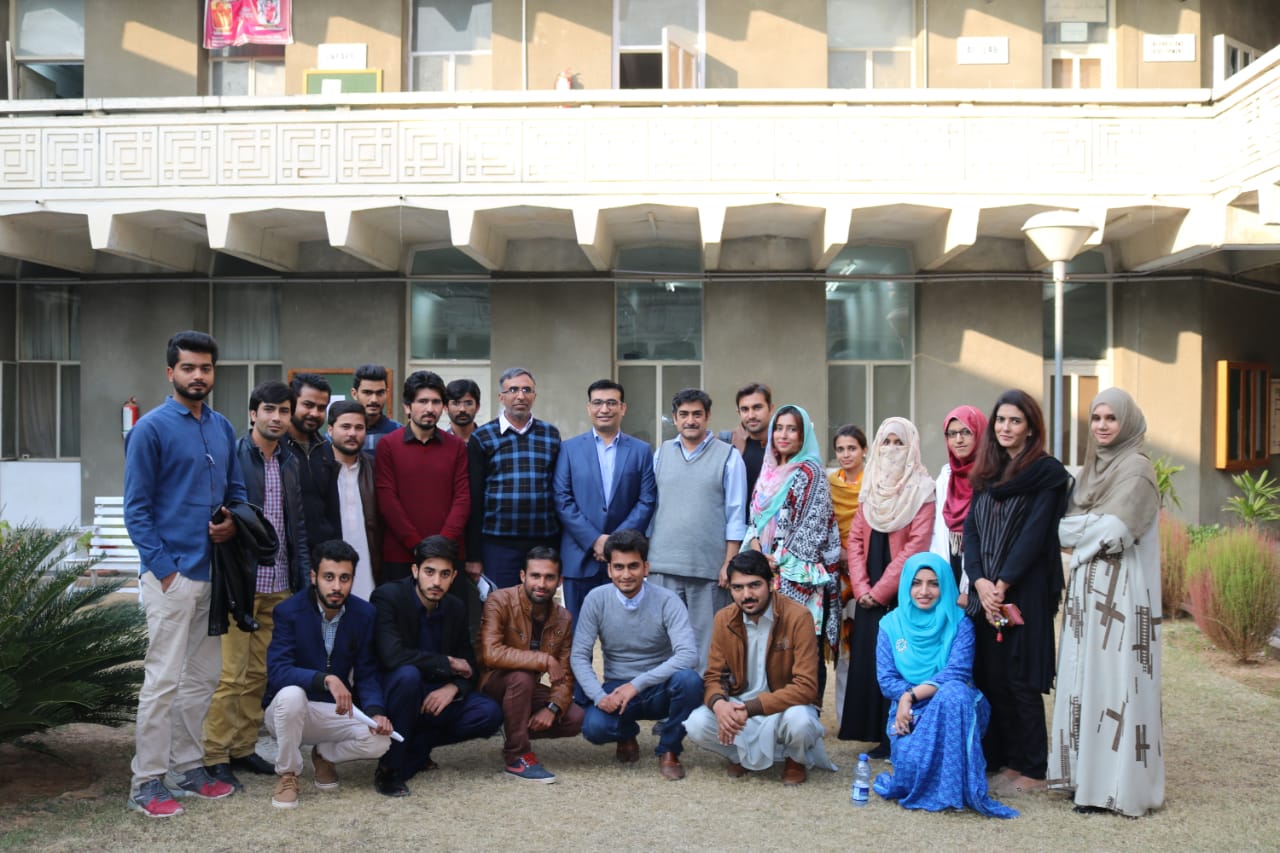 Speaker: Mr. Tayyab Malik
              Co-Founder & Chairman, Harmony Group
              Managing Director Harmony Technologies
Many entrepreneurs believe that the most important factor that will determine their level of success with a startup relates to their overall experience and skills in the niche area. However, the most successful entrepreneurs have developed a certain set of skills that have helped them reach their goals. While you definitely need nerve and patience to launch and run a new business, you also need to focus on nurturing the critical skills that are integral to your future success in very important ways.
The seminar organised by department of electronics provided a summary of the main messages focusing on: 
•The rationale and opportunities for developing youth entrepreneurship policies 
• The key ingredients of training, coaching and mentoring for youth entrepreneurs 
• The key ingredients of financial supports for youth entrepreneurs
• The key ingredients of schemes fostering entrepreneurs' networks 
• The key features of successful youth entrepreneurship 
programmed
• Acquiring motivation: Shape entrepreneurial motivations through the norms of the local environment. Develop perceived desirability and feasibility through network interactions. 
• Opportunity perception: Acquire personalized information to generate business ideas through personal, educational and professional experience. 
• Idea validation: Test ideas through discussions with network contacts. 
• Resource identification: Identify and access resources (i.e. partners, suppliers, customers, employees, financing, ideas) for business launch and development. 
• Negotiating to get into business: Build relationships to secure resources, customers, employees, suppliers and distributors. 
• Business survival and growth: Access resources to launch and grow businesses (i.e. including potential partners, suppliers, customers, employees, advice, information and ideas).