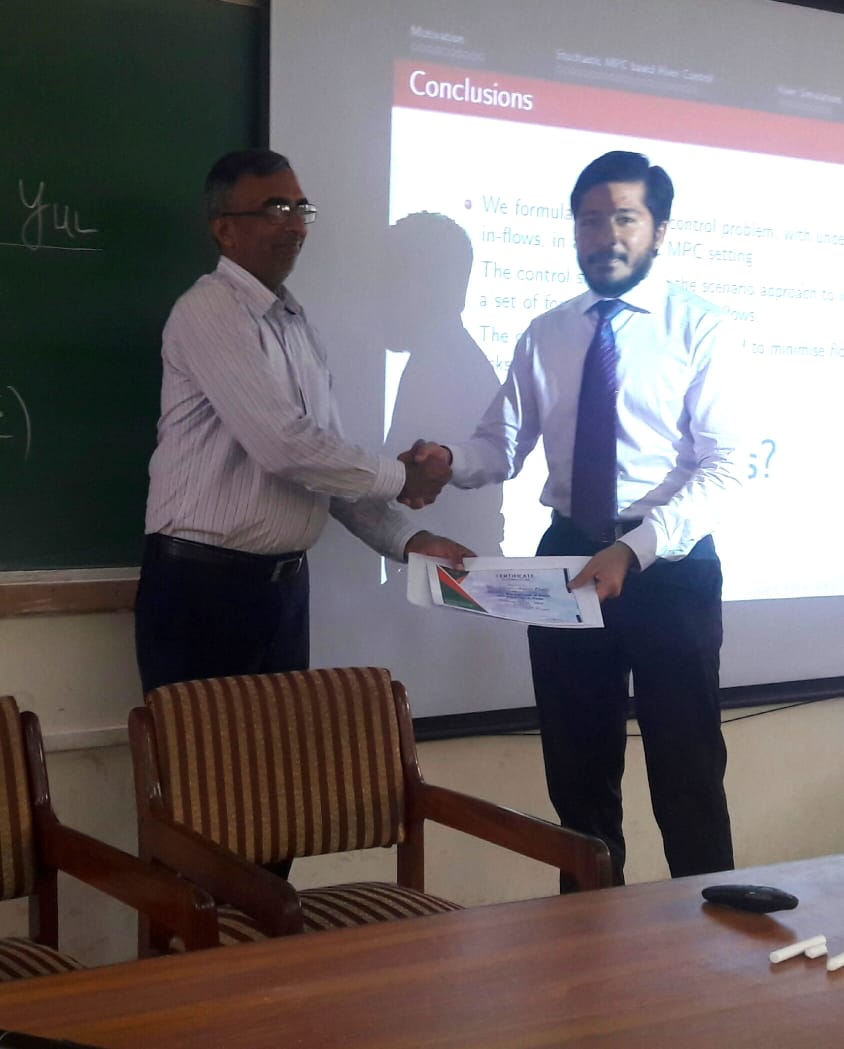 Speaker: Dr. Hasan Arshad Nasir
               Assistant Professor
               Department of Electrical Engineering
               NUST (SEECS)
The "Efficient Management of Rivers with Uncertain In-flows" was held on 31st October 2018 at Department of Electronics, Quaid-i-Azam University (QAU). The objective of the Seminar is about the simulation of rivers, save water from getting wasted and to avoid flood. It has setup the prediction area of flood or any alarming situation.